An inspiring and practical collection of Anna Olson's favourite festive recipes
and menus, to add sparkle to all of your holiday celebrations.

BOOK LAUNCH EVENT
TUESDAY, NOVEMBER 13 | 6:30 - 9:00 pm
Get set for the holidays with the Gourmet Warehouse! Join us for a special book launch event with Anna Olson, Canada's favourite baker and the author of the new cookbook, Set for the Holidays with Anna Olson.

Tickets include a copy of Anna's book, wine, and a selection of sweet and savoury creations from her book.
Hardcover: 344 pages | Publisher: Appetite by Random House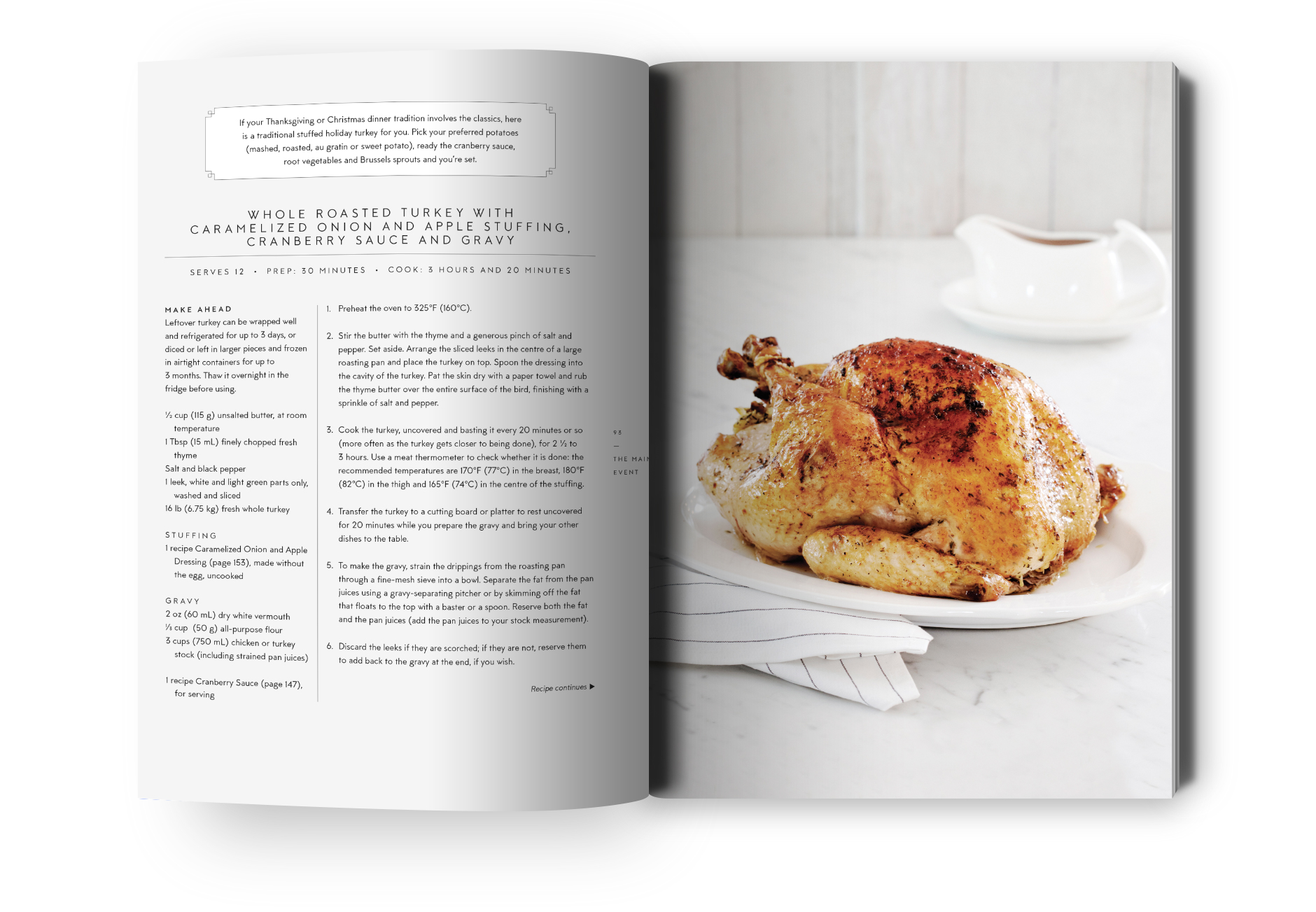 "With multiple Food Network Canada shows and eight bestselling cookbooks under her belt, Anna Olson has become a household name across Canada. Although she is trained as a classical pastry chef, Anna's goal, in her own words, is always "to teach, empower, inspire, and instil confidence in the home cook," and she does so with a wide range of delicious, approachable meals."

--Canadian Living
SET FOR THE HOLIDAYS with ANNA OLSON Copyright © 2018 by Anna Olson.
Photography copyright © 2018 by Janis Nicolay. All rights reserved.
Cover Photography: Janis Nicolay