A Special Gift for Food Lovers. You give. They choose. Everybody's happy!
Surprise your loved ones with an out of the ordinary culinary experience. Give them a Gourmet Warehouse Gift Card or an instant E - Gift Certificate.
Select the amount you would like to give (min. $25), add a personalized message, and let the recipient curate their dream menu from a wide range of food and kitchen products from around the world.
SELECT TYPE
CLASSIC CARD
Shipped to recipient
Redeem in store only
- cannot be used online -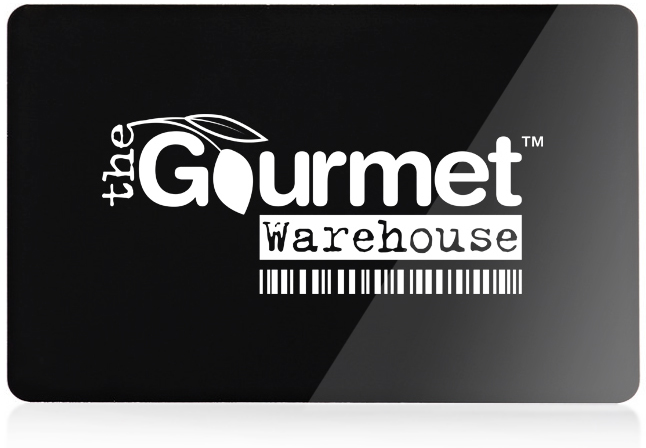 Gift cards are mailed to any Canadian address, free of charge! ( Will usually arrive within 7 business days.)
ORDER NOW
E-GIFT CERTIFICATE
E-mailed to recipient
Redeem online only
- cannot be used in store -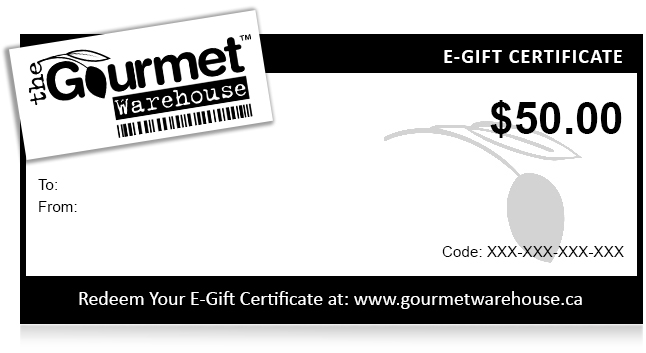 Send an E-Gift Certificate by Email, it's quick and easy! Your recipient will receive it by email.
ORDER NOW